Baby Mamas Fight Each Other Over Flavour
Many term it rivalry at its peak, as the two Ex beauty queens and mothers of Flavour's babies struggle to outshine each other.
Ex-Delta Soap queen Sandra Okagbue, who is Flavour's first babymama, gave birth to a baby girl for him, shortly after which Ex-beauty queen Anna Banner also conceived and gave birth to a baby girl for Flavour.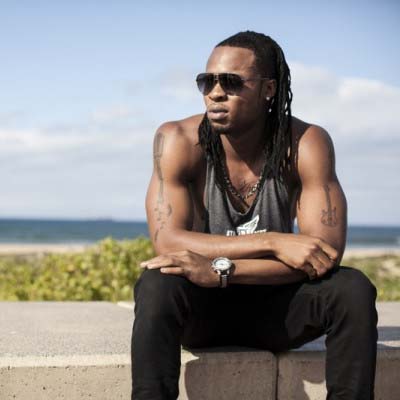 Rumours have it that this act of Flavour was to get back at Sandra because things are currently not cool with their relationship.
It appears Anna Banner is now having the last laugh despite all the insults and bullying from Nigerians for the fact that she got pregnant fro Flavour, knowing he was with a fellow ex-beauty queen.
Even though Sandra
is known generally to be the quiet type on social media, her recent posts suggest that she is being affected by the development of events now. The ex-beauty queen is now all out and posting on her wall, photos of her baby and herself. Many say that this is a deliberate act to get attention and stir controversies.
Anna Banner on the other hand seems prepared for this competition as she is often quick to respond to innuendos from her rival.
Their respective social media posts recently show that these ex-beauty queens are in stiff competition and would do all it takes to outshine each other.