How Ekweremadu,Kalu facilitated Kanu's release from jail –Ex-IPOB lawyer
"Once I got the two bails, it was so obvious that the Federal Government was not going to release Nnamdi Kanu or to obey the court judgment in that respect.
"I became very frustrated and I had to resort to Igbo leaders. All the while I was doing it alone. But unfortunately, most of the persons I reached out to did not listen to me until I contacted Ekweremadu and Orji Uzor Kalu. That was when Ekweremadu threw caution to the wind and graciously agreed to help.
"He quickly called a meeting of South East National Assembly Committee, which led to the bail.
"I decided to say this in this church because I do not want to be seen as the ostrich, and moreover, we have a cache of people here who I felt, needed to know what really happened at the time.
"I was always in touch with him and I know all that happened at the time. I have a copy of Ekweremadu's letter to the President, Muhammadu Buhari. I also have a copy of his second letter which brought a lot of envy and attack on the former DSP, yet, rather than appreciate him, we turn around to attack him.
"I feel so guilty at what is happening to Ekweremadu, especially the Nuremberg, Germany attack, because I was the one that went to him and dragged him into the matter. So, I contributed to subjecting him to the unfortunate embarrassment.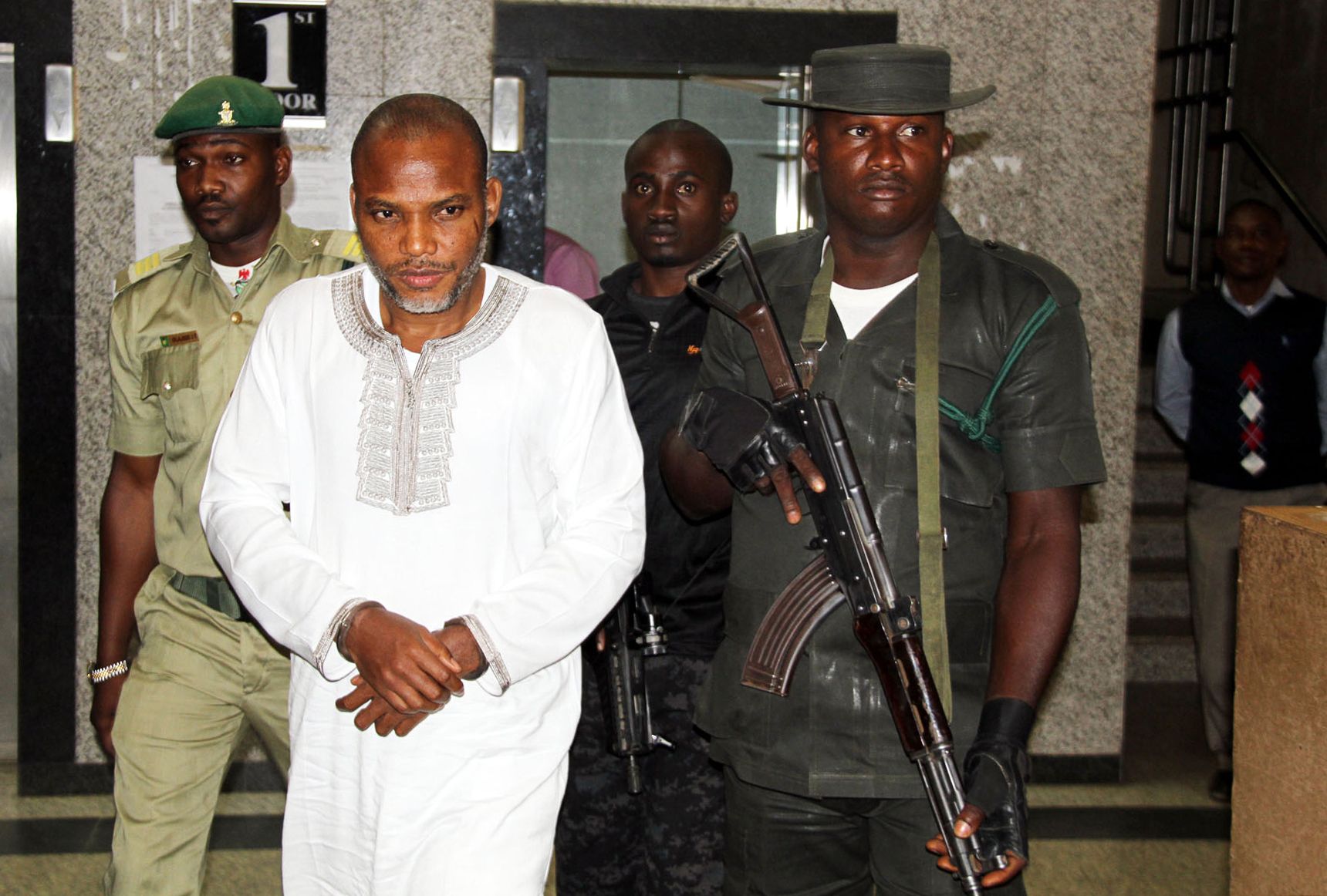 "We know what Ekweremadu, South East Governors and other Igbo leaders have been doing for Ndigbo," Obeta said.
Regardless, Obeta called on all Igbo leaders, youth groups and movements to rally support for the senator and unite under one umbrella for the sake of the Igbo.